About us
Our workshop was founded in 1989 and have been growing, and improving our services ever since. Many years of experience in the furniture making, for both private and commercial clients, led us to establish own furniture brand in cooperation with architects and designers.
We create furniture with passion and can work with various materials such as wood, stone, metals, glass, conglomerates, wood-based products and fabrics. We combine modern technologies with traditional skills and dedication to deliver most challenging projects to the highest quality standards.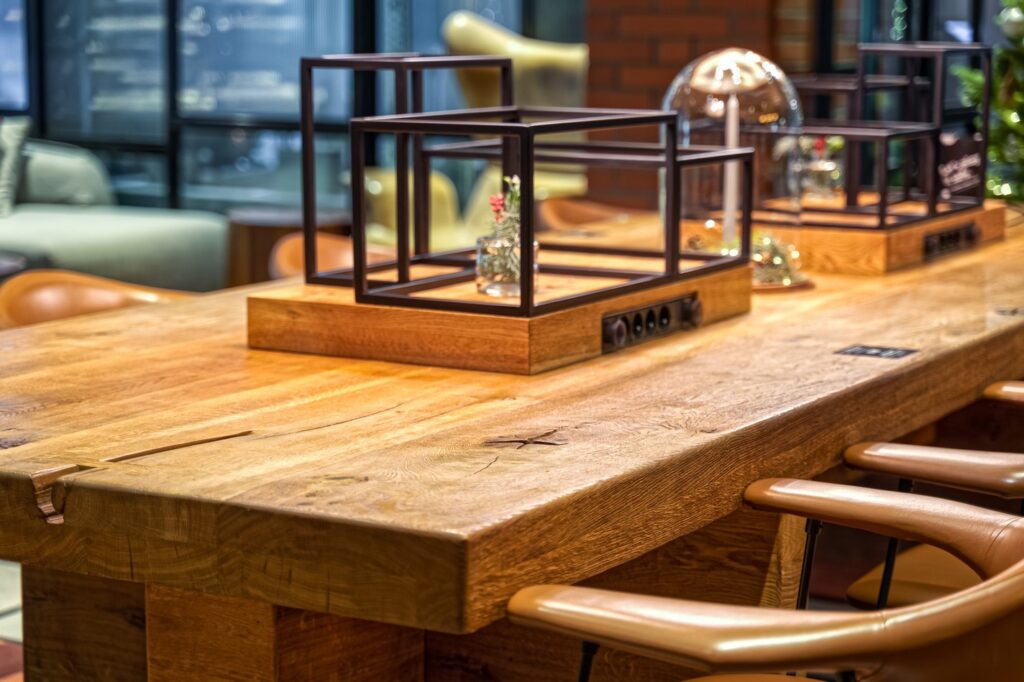 Manufacturing
Our workshop is our people – full of dedication and passion. We have skilled and experienced joiners, varnishers, fitters and operators as well as designers, quality controls and software technicians. Thanks to continuous development and growth, our workshop can deliver most challenging private and commercial projects to high quality standards.
In our designs we use CAD software such as TopSolid Wood and Compass, and our production uses modern and professional plant to work with wood and other materials, e.g. SCM Group products.